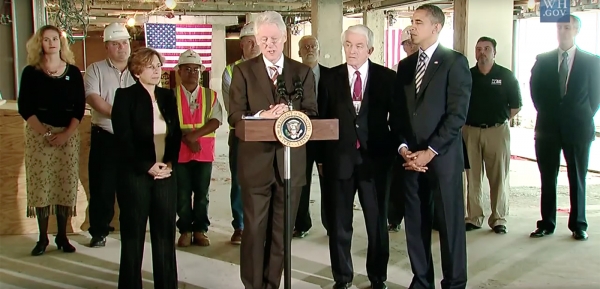 President Obama and President Clinton Speak on Better Building Initiative Investments
President Obama and former President Bill Clinton announce a $4 billion investment in energy efficiency upgrades for commercial buildings. This video was taken on December 2, 2011.
HVAC Concepts worked on the Energy Management System and our own Philip Redman is represented and part of the group behind the Presidents. Watch the full YouTube Video.